ACOUSTIC STRAWBS: ACOUSTIC GOLD - REVIEWS AND COMMENTS

Contents
Back to main Acoustic Gold page
Reviews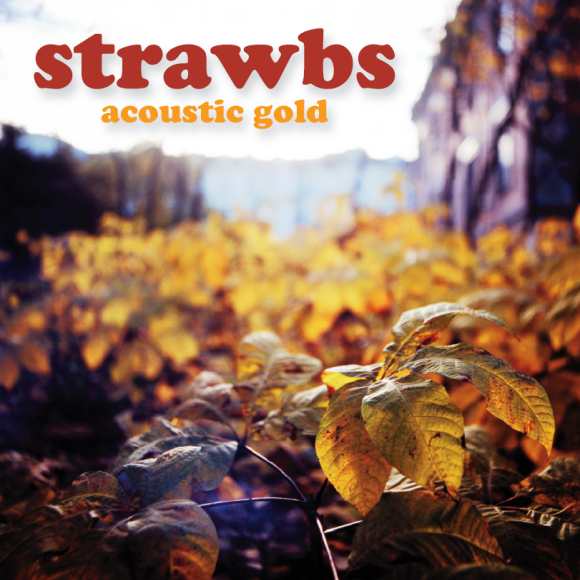 OF BLESSED MEMORY - Preview by Dick Greener
A really good collection of key Acoustic Strawbs material from across the Witchwood releases in the last 10 years, along with some much appreciated unreleased material - we've not had "Jesus", "Grace Darling", and "Witchwood" on CD before, and there's some great stuff from the old days with the Cousins & Willougby duo. of blessed memory.
Ghosts - ah, here was where it all started, recording-wise, the first Acoustic Strawbs album, Baroque & Roll, recorded 10 years ago in 2001. The interplay in those days was between Cousins, Lambert and Brian Willoughby. The latter pair swap between lead and rhythm effortlessly and generously. Not listened to this album for a wee while, and remember how surprised I was that an acoustic version of this complex song could be done so effectively. Clan production, you can hear every note. Forgotten just what a good album Baroque & Roll was.
Copenhagen - step forward 9 years, to 2011 and the Cousins, Lambert, Cronk team are still delivering the goods with this poignant revisitation of Copenhagen where the band first recorded with Sandy Denny all those years ago. Some fantastic lyrics, and a lovely recurring intricate three part riff - pure Acoustic Strawbs technique, albeit taken from the recent full band album Dancing To The Devil's Beat.
A Glimpse Of Heaven - recorded with Rick Wakeman at Shepperton Studios (I know, I was there!). Looking forward to hear a reprise at Sunday's Bury St Edmunds gig. Some classic Wakeman-esque piano impossible arpeggios, and the piano work behind Dave's guitar work in the middle is stunning.
Midnight Sun - a beautiful version of this splendid song, a mainstay of the acoustic set for a good while now. From the 2011 remake of Hero And Heroine, In Ascencia. (The only one, when played live by the 2010 line-up, where Tony Fernandez restricted himself to light percussion!)
Evergreen - with string arrangement by the much missed Robert Kirby. From Baroque & Roll.
Grace Darling - (unreleased - recorded live at Johnny D's, Somerville MA in 2006). Beautifully recorded, crisp version of this classic, which can often be fully realised by just Dave alone (listen to that version on Wakeman & Cousins Live). The accompaniment from Lambert and Cronk doesn't get in the way - some nice bass pedal noises from Chas, and lead acoustic guitar from Lambert, both during the song and a nice solo in the middle.
Cold Steel - from Painted Sky. A stalwart crowds-pleaser from the Acoustics' set these many years. The counterplay between Lambert's riffs on acoustic guitar, Cousins on strangely-tuned banjo and Chas on 12-string (playing the mandolin part on the album Deja Fou) and bass pedals, adding some sinister, threatening Korg magic. One of Lambert's best songs of latter years.
Autumn - from Jon Conolly's live recordings in Kitchener in 2004, released as Full Bloom, an excellent live record of the Cousins, Lambert, Willoughby line-up. A purer guitar version of this classic track, three 6-string guitars attuned perfectly to each's playing.
Josephine, For Better Or For Worse - this has developed recently into a perfect rendition of a classic early Strawbs track, with beautiful solos, redolent of the sixties from Dave Lambert. Some nice strings noises from Chas too. Just perfect. This performance was captured at the Twickenham 40th gig, released on Strawberry Fayre.
Witchwood - another Acoustics plus Wakeman track, unreleased hitherto on CD, from the Shepperton Studios recordings. Banjo from Cousins, guitar from Lambert and 12-string from Chas, ably complemented by Wakeman's piano; and some great 3-part vocal harmonies as well, particularly that accapella first half of the third verse, which I do miss from the current version.
The Man Who Called Himself Jesus - when this came up for reinterpretation by the Acoustic Strawbs, it acquired a Lambert riff-based treatment over some cello sounds from Chas, with the building power of the original (remember this had a cast of thousands including Zeppelin's John Paul Jones) being replaced with an initial build up at first, with some great duo vocals from the two Dave's on the chorus, then dropping back to allow the remainder of the song to build up again. Some fancy footwork, given you've not got a fuzz guitar to take it to the limit - clever, these Acoustic Strawbs ....
Benedictus - version from Painted Sky. Much though I love the sparse version, with just Lambert on guitar, which segues into "Simple Visions", it's a joy to hear the electric dulcimer again, with the splendid fuzzbox solo. Be nice to see that dulcimer make a re-appearance in forthcoming gigs.
Cousins And Willoughby: Beat The Retreat - the last two tracks are labelled "Heritage Gold" as they come from a period well before the Acoustics. The first of these, a great encapsulation of the original Cousins/Willougby duo - Cousins providing the solid foundation on guitar, Willoughby give the opportunity to add any sort of embellishment that took his fancy (what we guitar-owning Willoughby-watchers call fiddly-bits, whilst muttering under our breath in disbelief he makes it look so easy, the b**tard!!). One of my favourite Cousins songs. Recorded 1979 in Bergamo Italy.
Cousins And Willoughby: Ringing Down The Years (B-side of "The King" 45) - always my favourite version of this song, recorded not that long after Sandy's death, it seems to me to have greater poignancy with just Dave's solid strumming and acoustic guitar wizardry from Brian. And Dave's vocal is just perfect.

Back to main Acoustic Gold page
---