BAROQUE &amp ROLL - REVIEWS AND COMMENTS

Contents
Back to main Baroque & Roll page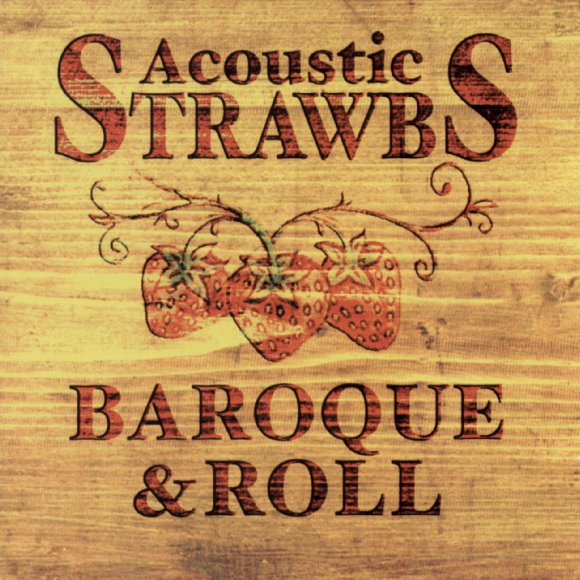 SUPERB SET - USUAL SUSPECTS AND SOME REAL SURPRISES - Preview by Dick Greener
A while back, I wandered over to Acton in West London, at Dave Cousins' invitation, to listen to a preview of the new Acoustic Strawbs album. It's a superb set, mixing up some of the usual suspects with some real surprises.
My one worry was that the three guitar line-up might be a bit thin on record, without keyboards or multiple vocals to fill it out, but the production is superb and there's no hint of thinness at all in the sound. The producer Kenny D has done a great job: he said it's a while since he's been happy to come in and work on a Saturday for a band, but that this one sent the hairs on the back of his neck on end. Mostly recorded live, with the three guitars (Dave adds dulcimer - of course - to "Benedictus" and banjo to Willoughby's "Alice's Song" which Dave also sings).
Both Dave Cousins and Dave Lambert are in excellent voice throughout the album; particularly Cousins, who, freed from the need to strain to be heard over the electric backing, can inject copious amounts of emotion into his lyrics with a gentle voice.
For me, one of the standout tracks was "Not All The Flowers Grow", Dave's song about the Aberfan disaster, which was truly moving. "Flower And The Young Man" and, surprisingly, "Ghosts" works far better than anyone might have dreamed without the keyboards. Another nice surprise was the return visit to "Golden Salamander", which is a lovely song stripped back to the basics.
Robert Kirby has done a very nice job on string arrangements for "Evergreen" which is slightly reworked lyrically as well. He also contributes strings to Lambert's "Live Inside Your Hell Tonight" - that was a surprise as I suppose I'm so used to having heard Dave sing that on his own.
"Tears and Pavan" (particularly soulful), "River/Down By The Sea", "Remembering/You And I When We Were Young" round out the set in fine form. Dave Cousins is as pleased as anything with the album and has every right to be.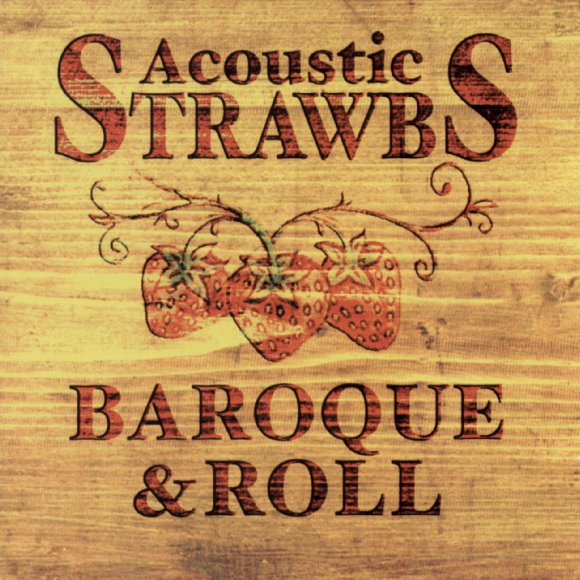 ACOUSTIC RE-INVENTION - Review by Pete Fyfe
I wish more bands would acoustically re-invent themselves if that is what it takes to highlight their strengths. And that is exactly what the Strawbs have done on this excellent CD. Songwriter Dave Cousins along with Brian Willoughby and original band member Dave Lambert have produced an album that proves a breath of fresh air and an improvement on my recently chart assaulted ears. It goes without saying that each of the group are fine guitarists and the lead lines and counter melodies combined with the occasional use of the string section arrangements by Robert Kirby's 'Wrecking Crew' add splashes of colour to underpin Dave's distinctive vocal. This is the album that to me fills in the cracks that sporadically appeared throughout the band's chequered career. On "Ghosts" the added texture of electric guitar is an understated exercise in restraint and does not infringe the restrictions the trio have imposed on their own performance. If a song as beautifully crafted as "Down By The Sea" has been reincarnated by the band before, they should feel well justified when the results are as good as this. By the way, full marks go to Kenny Denton's fine contribution in engineering. A class album!

Comments from Witchwood - the Strawbs Discussion Group
Ken Levine
I am surprised to find that it is very hard for me to hear these songs for what they are, because I keep filling in the gaps and the acoustic sounds with the full band electric sound, and the song ends and I realize I haven't been fully listening.
But that said, this is a beautifully produced, played and sung album that focuses on the gentler Strawbs songs which do well in the pared down setting. The new material is by no means retread, but sounds fresh if not completely to my taste. My favorite of the three previously unrecorded songs is "There Will Come The Day", proving Cousins can still write and sing emotively and compose with melodic sense. "Not All The Flowers Grow" is a very old tune I'm told (at least by Strawbs standards) and I find it growing on me with each listen. "Inside Your Hell Tonight" is well crafted and interesting but not to my taste. In general I am not enamoured of the orchestral arrangements here or in "Evergreen". I don't think they suit the material. The highlights of the old chestnuts are "Benedictus", "You And I", and "The Flower And The Young Man", all becoming alive and fresh again after years dormant. I was surprised to see that epics like "Down By The Sea" and "Ghosts" could weather the weight loss and remain robust, but this is testament to the worthiness of the underlying composition and, ultimately, to the Strawbs as a hardy perennial with folk roots.
Paco Fox
I liked the Baroque &amp Roll CD, but I've yet to listen to it properly (that said, not at work with some ridiculous speakers). I found time to relax and listen to "Evergreen" (another one of the few examples when I like a new version ot once) and the three new songs (at least for me). Curiously enough, I liked "There Will Come The Day" more than "Not All The Flowers...". I didn't really "get into" the latter as much as many of you. The song that really managed to move me, to switch that button that makes me feel alive, was "Live Inside Your Hell Tonight". And I wasn't expecting it, because I'm not much of a Lambert fan. Most of his songs are OK, and I like "The Winter And The Summer" and "The Ten Commandments", but this is the first time that he manages to move me and even create an atmosphere of images in my mind. Bravo, Mr Lambert!.

Back to main Baroque &amp Roll page
---