SONJA KRISTINA/CURVEDAIR/MASK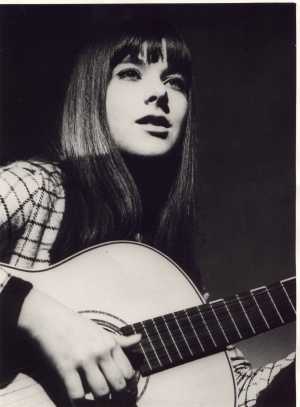 Around late 1967/very early 1968, Sonja Kristina was running the Wednesday evening sessions at the Troubadour Folk Club and appearing on the folk scene as "Sonja". She had had a number of TV slots on the kids' show "Song and Story". She played briefly with the Strawbs immediately after Sandy Denny left the band, the boys trying to recreate the sound of their recently recorded album with Sandy. Cousins recalled:
"'Or Am I Dreaming' [on Strawbs] was very much inspired by the sessions I used to do at the Troubadour with Sonja Kristina .... When Sandy left the band Sonja was going to be her replacement, but she did one show with us at a folk club in Chelmsford, and that was it. The reprise was about the magic mountain music man, which was me .... that was in the poem I wrote about her which was going to be in the book of my poems that was never released."
In fact the poetry book was eventually released (in 1993, "The Bruising of Hearts, The Losing Of Races" and sure enough, a poem "Silver Smile" includes more on the magic mountain music man, and is the poem written to Sonja Kristina back in the 60s.
Meanwhile Curved Air had more or less gathered (minus Sonja) having previously worked under the name Sisyphus, but changing their name to a shortened form of Terry Riley's album A Rainbow In Curved Air. Sonja, having played the folk clubs, had secured a role in the musical Hair, singing on the soundtrack album and recording "Frank Mills" which released on a single. She met the band whilst they were the house band for Hair's producer Galt McDermott's other shows, and auditioned as lead singer.
Curved Air were the first British band signed by Warner Brothers, and their first album, Airconditioning was the one of the first rock picture discs. Their second album Second Album (nice title!) included the number 8 chart hit "Back Street Luv".
Key members Francis Monkman (keyboards) and Darryl Way (violin) departed after the third album Phantasmagoria and Kristina formed a short-lived line-up without them before spending a few months back in "Hair" to pay the bills! Way and Monkman briefly rejoined her for a live album. Monkman then split for Sky, and Sonja and Darryl Way recruited new members including her husband to be Stewart Copeland on drums. This line-up toured incessantly and also produced two Curved Air studio albums, Midnight Wire and Airborne .
In the later 70s and 80s Sonja had her own vehicle Sonja Kristina's Escape, which released a solo album Sonja Kristina in 1980 and later, another vehicle called Tunis, which didn't record.
After a long time away from the business, she became interested in the burgeoning London acoustic scene and produced a CD in 1991 in the so-called "acid folk genre" called Songs From The Acid Folk, re-issued by Korean label Si-Wan in 2000 with splendid packaging. Further CDs followed in 1996 (The Harmonics Of Love) and 2003 (Cri De Coeur). She also held a five year residency as pop music tutor at the University of Middlesex.
Her latest project Mask, teams her up with ambient cellist/violinist/producer Marvin Ayres . On their website they describe their music as "experimental voice and strings soundscapes, fusing elements of Ambient/Electronica, Trance and Classical music to breathtaking and original effect". An initial CD maxi single CD Healing Senses has been followed in August 2005 by a double-sided disc (CD/DVD) "Heavy Petal, the Tenebrous Odyssey of Jack and Virginia", including ambient films created for the music of Mask by film artist Outerbongolia. There are samples both of audio and video.
Sonja will be joining the Acoustic Strawbs to sing some of the early Sandy Denny numbers with them at the spectacular 40th Anniversary Strawbs weekend in September 2009.
---
---
Albums
Curved Air
Air Conditioning (Warner Brothers WSX 3012 Picture Disc, 1970)
Second Album (Warner Brothers K 46092, 1971)
Phantasmagoria (Warner Brothers K 46158, 1972)
Air Cut (Warner Brothers K 46224, 1973)
Curved Air Live (Deram SML 1119, BTM 5001, 1975)
Midnight Wire (BTM 1005, 1975)
The Best of Curved Air (Warner Brothers K 36015, 1976)
Airborne (BTM 1008, 1976)
Lovechild (Castle ESSLP 024, 1990)
Sonja Kristina
Sonja Kristina (Chopper Chop E5, 1980)
Songs From The Acid Folk (1991 Fruithouse FHCD 1, re-issued Si Wan SRMC-5008, 2000)
Sonja Kristina And Cloud 10: The Harmonics Of Love (Mystic MYSCD888 and HTD CD34 1996)
Cri De Coeur (Market Square, 2003)
Mask
Healing Senses (maxi-single)
Heavy Petal, the Tenebrous Odyssey of Jack and Virginia (August 2005, CD/DVD double-sided disc)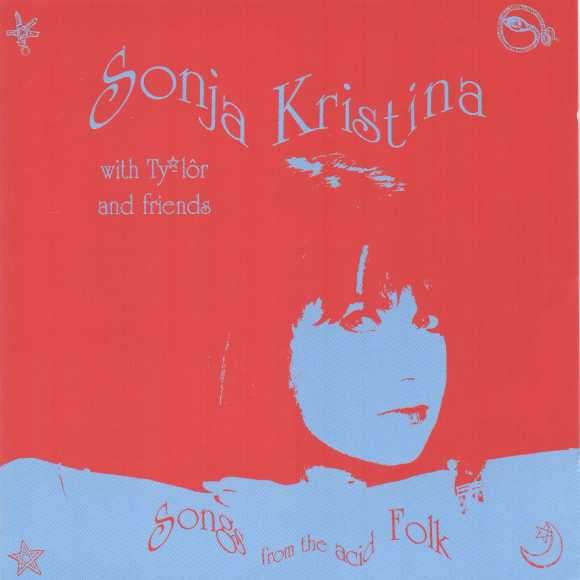 Weblinks
Curved Air Website - thanks to Richard Wynne for allowing me to use the Sonja pic above.

Sonja Kristina website, also designed by Richard.

Mask website.

All three are well worth a visit - lots of info, audio and video samples, including some whole concerts.
---