VARIOUS ARTISTS - NYON FOLK FESTIVAL 1979
A double album recorded at the Nyon Folk Festival, 19-22 July 1979. Dave and Brian (though only Dave is credited) took their newly forged acoustic double act to the Festival after the highly successful tour round the UK clubs in early 1979.
The track included here is an acoustic version of "Grace Darling" sung in French (the album version had been released for the French Canadian market in 1975 with French vocals as "Cherie Je T'Aime").
Other artists featured on the 2LP set include Maddy Prior, Planxty, Fairport Convention, Loudon Wainwright III, Tannahill Weavers and veteran songstress Melanie.
Back to Various Artists Festivals page
Track listing
Side 1
Melanie - Nickel Song/Running After Love
Dan Ar Bras - Thank You Mr Stephen Stills/Les Forces Du Mal
Loudon Wainwright III - The Waitress Song
Tannahill Weavers - The Gypsy Laddie
Side 2
Nazare Pereira - Danca Do Carimbo
Dave Cousins (& Brian Willoughby) - Grace Darling (Cherie Je T'Aime)
Maddy Prior - Pity The Poor Night Porter
Planxty - Raggle Taggle Gypsy/Smeceno Horo
Side 3
Woodstock Mountains Revue - Georgia/Peace & Quiet
Christine Authier - La Danse Brune
La Bottine Souriante - La Banqueroute
Fiori-Seguin - La Moitie Du Monde
Side 4
Graeme Allwright - Humpty Duump/Chanson de l'Adieu
Rockin' Dopsie & the Cajun Twisters - Hey Petite Fia
Oisin - The Star Of Munster
Fairport Convention - The Eynsham Poacher/Brilliancy Medley

Versions
Covers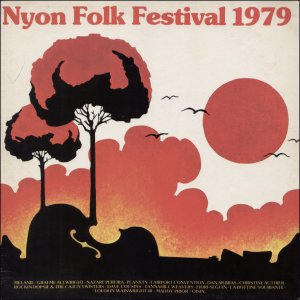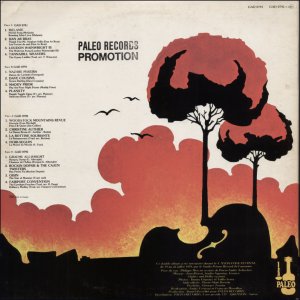 Inner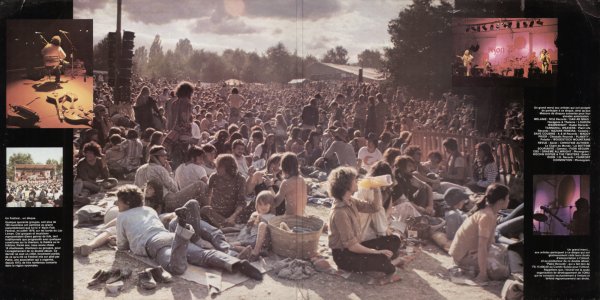 Label