I say! ... Hello and welcome to High Society's website.
All our vital statistics are here for your perusal, (well, most of them) so don't be shy, click a link and browse around where all the info can be found on us toe-tappy chappies!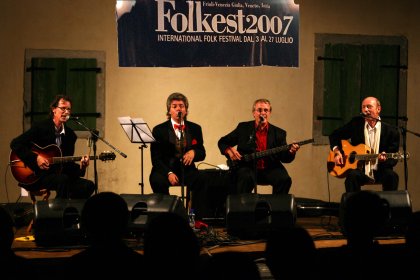 What they say about us...
Inspired by the music of the 1930's, High Society are a refreshing change from the typical rock/pop idiom.
With their own original songs and finely crafted harmonies, they have managed to successfully combine the sharpness and style of today with the wit and whimsy of the 1930's.
Over the years the band have featured on TV shows for the BBC and ITV and have appeared in locations as diverse as the Berkeley Square Ball, The Blackpool Tower Theatre, The Harlow Festival, The Aces Casino in Malaga, Folkest in Italy, The Manhattan Brewery, The Braun Reception on The Thames and even aboard Virgin's Jumbo Jets, 30,000 feet above the Atlantic!
...well, who are we to argue, eh?

To delight yourself & impress your friends
(who will marvel at your good taste)
why not book High Society for a live appearance?

For further information contact
Terence Cassidy or Richard Hudson at: