GHOSTS - REVIEWS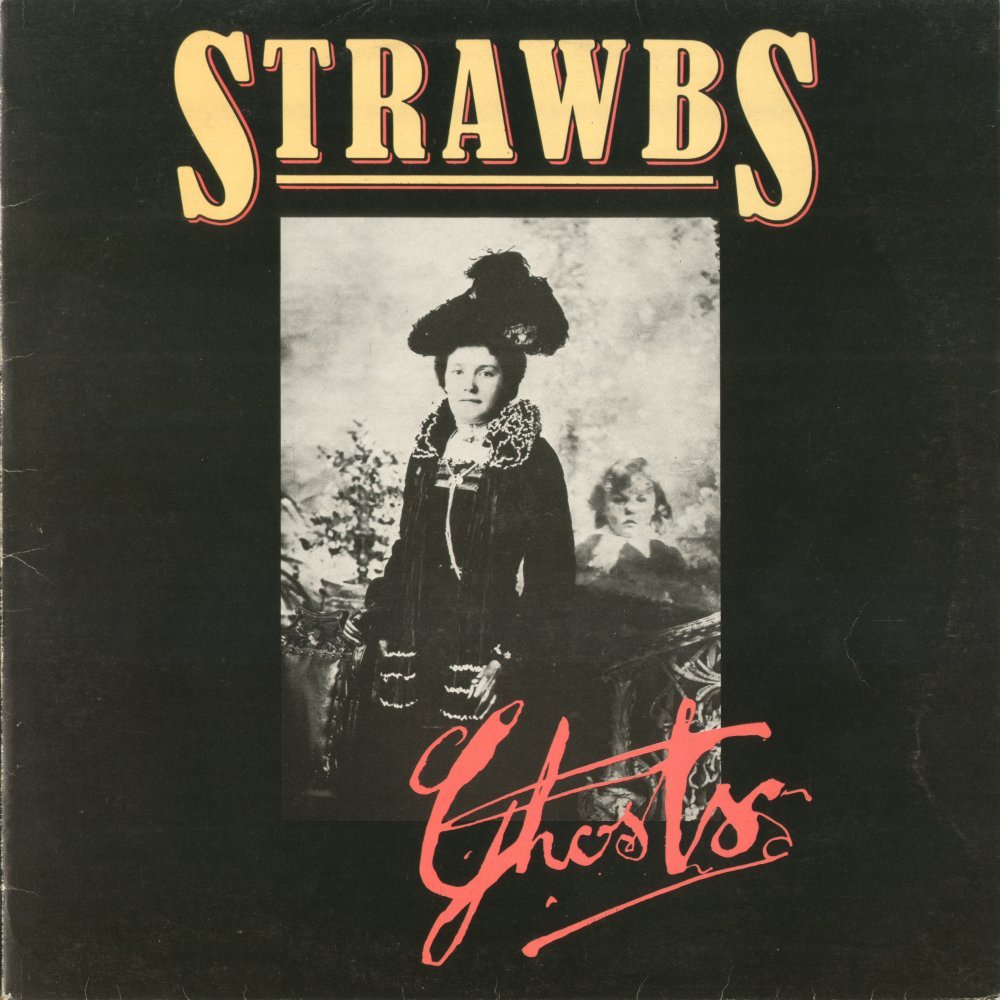 Contents

SORRY I MISSED IT FIRST TIME ROUND (MY LOSS) - Review by Ged Blakeborough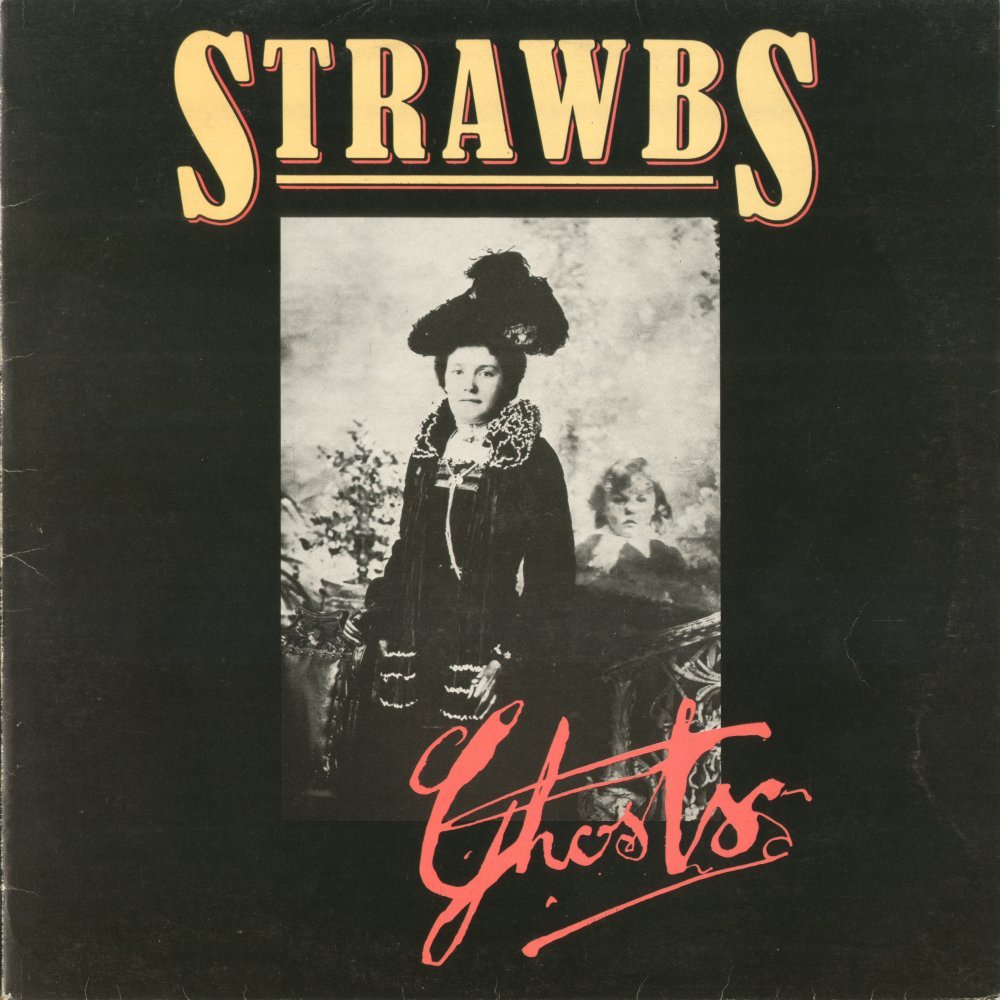 Back in the mid-seventies, life was very good. I had very long hair and after passing my 'O' levels I was doing a very good job of blowing my 'A's by nearly getting expelled from school for refusing to get it cut (it seemed so important then - as I sit here, follically challenged, it now seems a bit of a pointless protest). Anyway, as I said, life seemed good. I was getting out and about a bit by exploring the world (and trying to explore girls after 5 years in a Catholic boys school, though not with much success). The music world was very diverse with lots of different types of music filling the top thirty single charts. Unfortunately, records that I thought sounded crap then are revered as classics now!
I belonged to that band of people that only listened to groups who made albums - if they then had a hit single it was more by sheer coincidence. I was trying to pursue my favourite groups by catching them live, usually at Newcastle City Hall. I'd like to think that I had a bit of varied taste - my all time favourites being Genesis (with Mr Gabriel), closely followed by the likes of Van der Graaf Generator, Camel, Greenslade etc.. There was a theme through virtually all of these, namely that they were heavily keyboard orientated and one type in particular featured quite often - the Mellotron. The sound produced by this beast of a machine is quite phenomenal and at times almost orgasmic (yes I can still remember them as well!). So along comes my brother one day with an LP called Hero And Heroine and that was it. Hello Strawbs! I'd vaguely heard some of their earlier stuff a few years previously but never really paid much attention to it. With Hero, I was hooked and I eagerly awaited the follow up (in those days groups released LPs every year!). However, when Ghosts came out, I couldn't get into it - probably because it didn't overtly feature tons of Mellotron. Years later I did some 'backtracking' and got into the earlier Strawbs stuff through the recent compilations. I have therefore been waiting some time to give Ghosts a second chance.
I can now see that, with the broadening of my experience of the band, Ghosts is from the same stable as Hero. The title track is excellent. The alternation of singing between Dave Cousins and Dave Lambert is a great combination. Mr Cousins has a tremendous knack of writing songs about out of the ordinary things. In the sleeve notes he says the song was inspired by a nightmare he had. I'm sure his Catholic upbringing had a lot to do with it. In my experience, religious and supernatural images subconsciously become major contributors to our imagination (and they certainly seem to have featured a lot in Dave's!). He is an excellent story teller.
The contrasts continue with the more poppy "Lemon Pie". A good single that never was - and when you think of some of the crap that did make the charts! "Where do you go" reminds me very much of "Ciggy Barlust" but strangely I think the latter is much better. My early thoughts are that this is probably the weakest track on the CD and perhaps it would've better remained a 'left over' from Hero.
One of my mates taped his favourite selections from Ghosts back in the seventies and had this back to back with similar selections from Alan Parsons Tales of Mystery And Imagination. The last time I heard this tape was about fifteen years ago but when I played the CD I immediately recognised "The Life Auction". I think the thing that still impresses me about the Strawbs in those days is that they could go from writing songs of soaring power and atmosphere like "Ghosts" and "The Life Auction" to more softer melodic numbers like "Don't Try To Change Me". Bearing in mind they were supposed to have their roots in folk music the apparent ease with which they made the transition to progressive rock is very impressive. I suppose I shouldn't be surprised as the Gabriel era Genesis often did the same - they never claimed to be 'folky' but some of they quieter passages could easily have been mistaken for the likes of Magna Carta. It's very healthy not to be pigeon holed.
Two quieter tracks round off the original album listing and both are lovely 'quiet' numbers ("You And I" and "Grace Darling"). It must be something to do with my subconscious but the school choir and church organ on "Grace Darling" roll back the years to make a 'rock' song remind me of those happy school days. The 'bonus' track written by Rod Coombes is just that - a bonus. Understandably not quite good enough to make the original LP but nevertheless given a welcome airing here (at no extra cost!).
If I had to give marks out of 10, I would now give Ghosts a creditable 7.5. Unlike the classic Hero which would get 9 (because nobody gets 10), "Where do you go" lets it down a bit. I know it's easy to pick single tracks in isolation and say they're great or not good enough, what's more important is whether they sound as though they 'fit', in the context of the whole album. Unfortunately "Where Do You Go" seems out of place musically and in style. Perhaps it may grow on me. Similarly, Cousins songwriting ability is second to none and his singing is full of soul. However, whilst he is no doubt the driving force, the combination of talents all the musicians bring to the recording makes the thing what it is. Thanks also therefore to messrs. Hawken, Lambert, Coombes, and Cronk. Ghosts is a worthy follow up to what I thought was your best work - I'm just sorry I missed it first time round (my loss).
Postscript: My brother went to see the band on the Ghosts tour at Newcastle and couldn't believe they played a stupendous gig to a half empty house (another bloody missed opportunity by me!). A couple of years after, as a telephone engineer he had to go to fix the phone at a house in North Yorkshire. He got talking to the lady of the house who turned out to be Mrs Cousins! Dave was then head of Radio Tees (now TFM). As brother explained his musical preferences (he was/is also a big Genesis fan) Mrs Cousins revealed that Dave had met Steve Hackett but had seemed to be more impressed by Steve's girlfriend, Brazilian beauty Kim Poor!

ONE OF THE ALL-TIME GREATS - Review from Bennett Wolf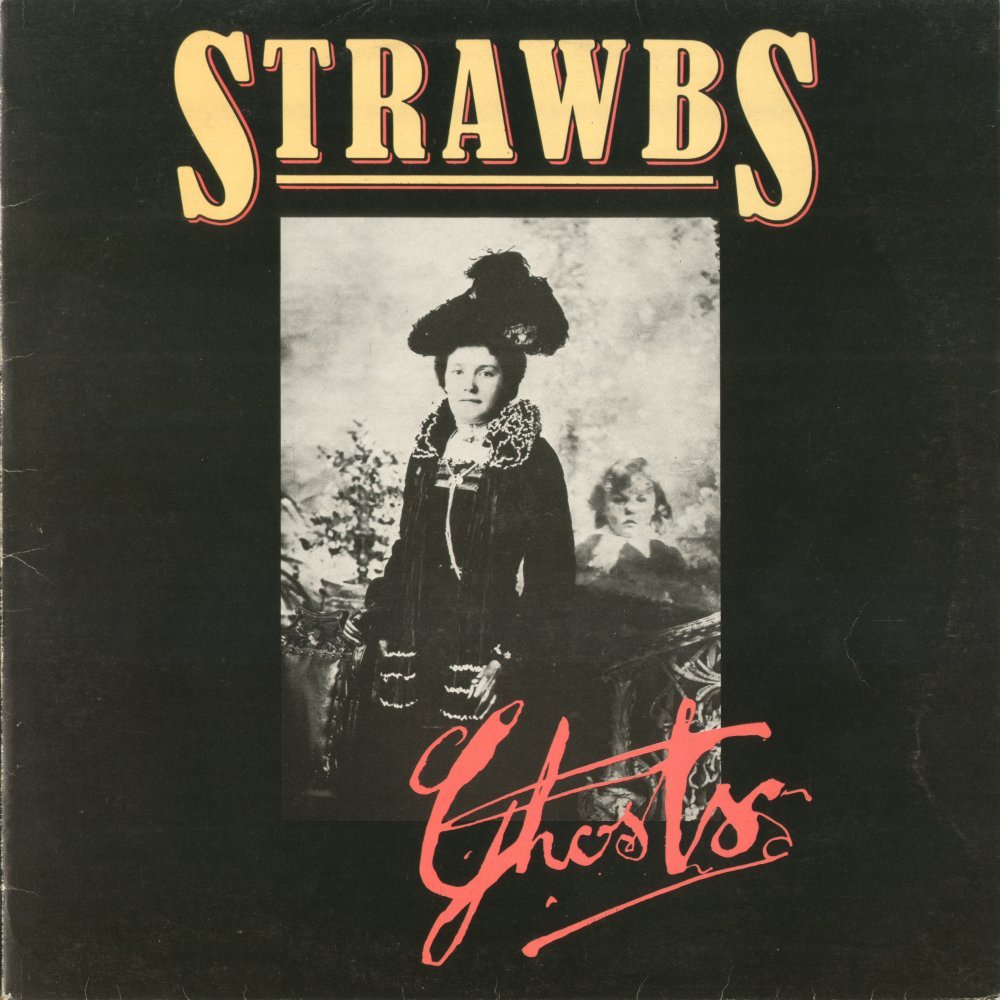 Ghosts - I love this, the levels, the textures, the emotive vocals, a mood piece of many moods. No one has mentioned the drug reference in the song."There the needle stands before me, I climb inside it toward the light, Where the angel stands in glory, His sword of peace defends the night" (real life statue inspiration not withstanding). I has always envisioned a junkie looking for his fix and finding a long evening of surrealistic nightmares and begging for the calm of the morning to arrive soon. Lambert's vocal squeezes the emotion just right.
"Lemon Pie" - Mood reversal, time to lighten up. Great cowbell and chorus mid section. Great live favorite here in the U.S.
"Starshine/Angel Wine" - Chas Cronk wrote this for his newborn child. "Starshine" has such a pastoral lyric texture,much like "Witchwood" era Cousins. Indeed Cousins might well have had and influence on Cronks style and imagery. The Laylesque mid section leads to a blunt rocker with Dylanesque (if not in actual style,certainly in message) lyrics.
"Where Do You Go (When You Need A Hole To Crawl In)" - Such an upbeat sounding song with a tortured lyric."My Guts can feel the strain my mouth is dry my chest is tight and my forehead is filled with pain". An ironic song.
"The Life Auction" - Dark, brooding: Dave's outrage beaming though his observations. Getting his revenge on someone else's greedy relatives for the defiled deceased. The whole band paints it like a Dickens novel drawing while John Hawken's keys lead the way.
"Don't Try To Change Me" - Good rocking contribution from the other Dave. I suppose that Lambert found out eventually that change is essential in any relationship. Nice fantasy though.
"Remembering/You and I (When We Were Young)" - Corny but gorgeous if you let yourself go. I think we all wish our young lives could have been this way. "Brushing through the fallen together in the autumn you and I when we were young" - what a sweet imagery, that makes us want to live it or, if we were lucky enough, to relive it. Hawken again brings his fine palette to the table.
"Grace Darling" - For years this was not my favorite part of the album. The choir was a bit much and it detracted from, what for me, was a simpler song. I feel the acoustic versions do it more justice. A great idea for a song though, a drama out of history.
"Changes Arrange Us" - Added to the new CD reissue it shows that Rod Coombes had a melodic flair that ironically seemed to shadow the writing styles not of Cousins but Hudson and Ford. Curious.
Ghosts - one of the all-time greats.

Comments from Witchwood - the Strawbs Discussion Group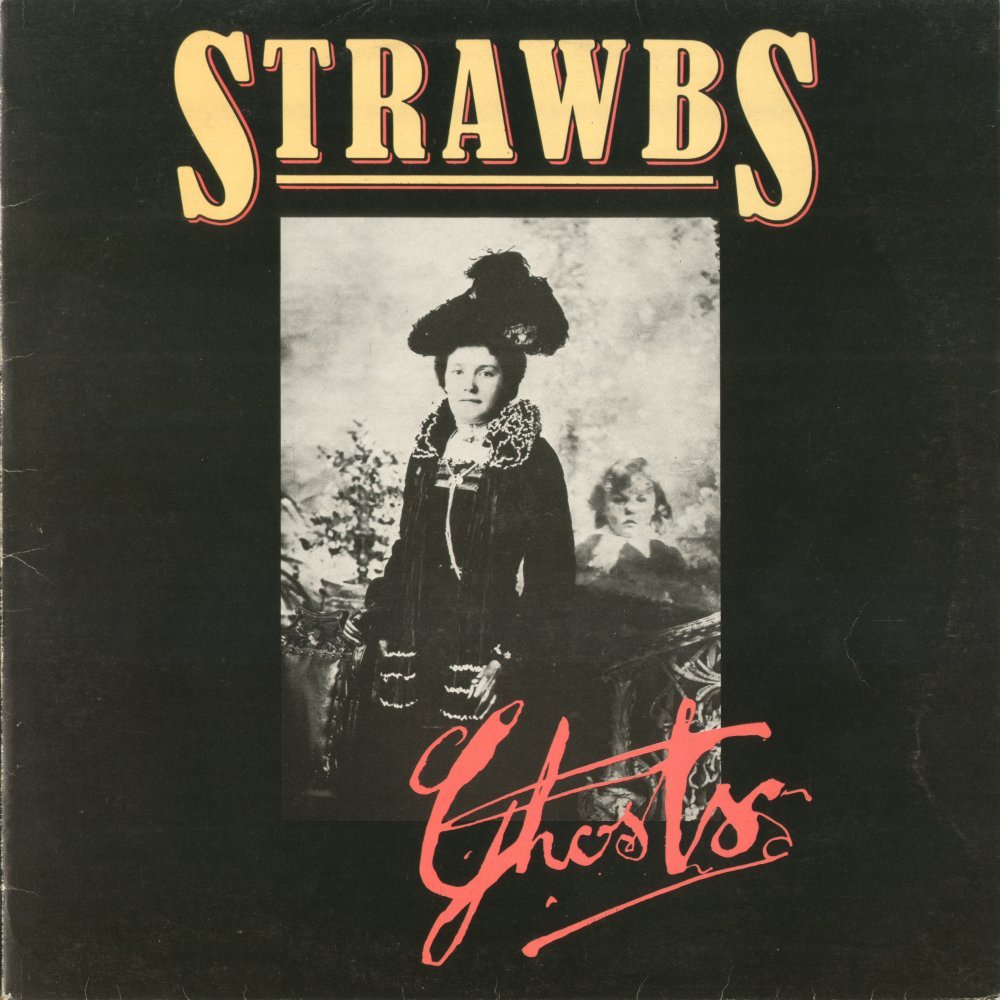 Mike Gebhardt.
Ghosts. The year I graduated from high school. Gad. To me, Ghostsis special for several reasons:
"Ghosts"
"The Life Auction"
What I believe to be one of *the* most beautiful Strawbs numbers, and one of the most moving... "You And I (When We Were Young)". I was so happy when that song made the setlist during the 75 tour...and now that I'm growing older myself, it means more and more every time I listen to it..
I feel that Ghosts was the band's finest achievement during the 'US' period. It had everything. That great 'gothic' sound..great songs, and I remember thinking, even at the time it was released, that it must have been recorded at ear-splitting volume levels, but all concerned did a phenomenal job. I used to play it incessantly on my show on the St. Johns University radio station. I had this neat seque I did from "Ghosts" to Derek and the Domino's studio version of "Little Wing" ("Ghosts" ends on the same chord that "Little Wing" starts on..I used to fade out the ascending run after the final chord just as the "Little Wing" vocals began)..But I digress.....
The album has worn extremely well with time, as does Hero, Bursting etc... It's still the most active CD in my collection, so many years after its release.

Robert Marshall
We here in the US saw the Strawbs really consolidate a growing fanbase with the release of this album.. One could argue that every album up to Ghosts was as good as, or better than the last one. For me, every single track on the album is fantastic. Even the less heavy tracks, like "Lemon Pie" and "I Need a Hole to Crawl In" had top notch arrangements.
"Lemon Pie" - Before the album came out, a (probably unofficial) early release statement that I read somewhere referred to the album title as "Lemon Pie". It'd be interesting to know whether Dave and the boys were considering that or not. Certainly, one would think that a rearrangement of material to be less dark would be in order if that were the case.
"Grace Darling" - There's been alot of good discussion around this one, already. I must say that I'm really partial to the boy's choir accompaniment on this version of the song. For me, the whole passage where "You and I when we were young" fades out, the boys choir starts singing, the guitar begins to strum, and the bass and drums pick up behind the whole thing leading up to Dave's singing is magic. Goosebump material, if I haven't heard it in a while.
"You And I (When Were Young)" - lots said about Hawken recently. This was his best album in my opinion. The phased electric piano intro (at least, that's what I think he's playing) is quite a nice, deft touch.
"Starshine/Angel Wine" - my favorite cut on the album. one could argue that the two parts don't really fit together that nicely musically; thematically yes. But, what great pieces of music both of them are. Dave Lambert and Chas Cronk really "kick butt" on "Angel Wine" (how's that for an ugly American saying?).
Nomadness was a lateral move after Ghosts. Deep Cuts is arguably another strong Strawbs album; but some momentum had been lost. No offense to the fantastic folk, folk-rock, and prog albums that preceeded it, but Ghosts was the Strawbs at their peak. It's got my vote as Favorite Strawbs album. That's my story and I'm stickin' to it.

Bobby Williams
Like many, I too was introduced to the Strawbs with this album. I was lucky enough to be able to see them many times while they toured the US to support this and subsequent albums. It seems the Strawbs visited Houston every several months during the middle part of the 70's.
Every song on this album is a keeper. It also, I think, the first album where the band completely realizes it's potential. The songwriting is superb, the arrangements are excellent and the performances are perfect. I also think that Dave Lambert's guitar really comes into it's own on this album.
"Ghosts" is the first Strawbs song I ever heard. It still leaves me speechless. This, along with "Grace Darling", is the song I play for people when I want to introduce them to the Strawbs.
"Lemon Pie" is a classic Cousins' sweet-but-naughty upbeat number. I also love the little harpsichord and piano bits.
To me, "Starshine/Angel Wine" follows a classic Strawbs formula: create one song by fusing two pieces that complement each other. Like in "Ghosts", the Cousins/Lambert dual roles really make this song a joy to listen to. I especially like the very tasteful Mellotron work on the "Starshine" portion of this song.
I imagine "Where Do You Go" was a blast to record. I simply love the way the band plays off one another. And the piano work is superb.
"The Life Auction" still haunts me when I listen to it. I remember listening to this song in the dark with a set of headphones over and over again. The Mellotron/Mini Moog/Guitar bits still blow me away. I remember this as being one of the "WOW!" songs when I saw them play it live.
"Don't Try To Change Me". I've always looked forward to Dave Lambert's contribution to any Strawbs album. His writing/singing style always provides a good contrast to Cousins'. One thing I've always found interesting: This song also introduces the Fender Rhodes to the album. I assume this was done to change the colors of the album as it leads into the next few songs.
"You And I" is probably one of my all-item favorite songs, Strawbs or not. Anytime I hear this song at home I quickly rush to my Rhodes to play along. "Remembering" as end-pieces is well thought out and executed. The Moog/Rhodes combination is really sets the mood.
What can I say about "Grace Darling" that has already been said. The combination of the choir and organ really makes this song shine.
As a side note, I also played in a few local bands at the time and I was able to "inject" a few Strawbs songs into the playlist. These included "Lemon Pie", "Ghosts", and "You And I" from this wonderful album. If any list members live in the Atlanta area, I would surely love to form a tribute band!

Doug Leblanc
Welcome, Bobby, you sure hit the nail on the head. I was sitting here, trying to verbalize how I feel about this great album, and then I read your comments. I couldn't have said it better myself! Oddly enough, my best friend Bob Moore, also a long-time devotee of the Strawbs, holds "You And I" and "Remembering" as his all-time favourite song. We spent many happy vacations in the north during the autumn, and both of us sang and listened to this song many times, literally living the line "brushing through the fallen leaves, together in the autumn,...' Magic! Sweet memories still pour through me when I hear it. The title track is incredible as well, with its powerful imagery. I love the brightness of the music at the end, when they make you feel that everything is all right again. I still take a certain comfort from that song. I could say more, but you covered most of what else I wanted to say, save that this was not my first Strawbs album. Actually, Grave New World was, although I had heard "Lay Down" and "Part Of The Union" as singles. By the way, I was told, although I cannot verify the truth one way or the other, that Marillion's song Incubus was inspired by "The Life Auction". Certainly Fish, their former lead singer, attributed the Strawbs as one of his influences. Again, a magnificent album, worth listening to again and again. Now that I mention it, I've got time for a track or two before bed...

Anne Pancella
Ghosts also gets my vote as the best/my favorite Strawbs album. The whole thing is so well crafted, from the album packaging to the music. All band members seemed to be at the top of their game -- great keyboards, great guitar, great singing.
It's hard to fathom how they went from this great album to Nomadness in such short time. Since Ghosts was the first Strawbs album I bought, I didn't have the pleasure of being a fan who could go (in real time) from GNW to Bursting to H&H to Ghosts. Those of you who were old enough or hip enough to be fans buying those albums as they came out must have really enjoyed the ride.
But back to Ghosts. As I mentioned in an earlier post, the A&M promo material for Ghosts quotes Cousins saying that "Ghosts" was one of the few songs he wrote on the road. He says it was inspired by all the monuments in downtown Indianapolis which gave the city a gothic feel. He also was inspired by the lions on the hotel room bedspread or wallpaper. I know Indpls. well, since I grew up there, and I can attest that it does have a large amount of war memorials/monuments -- supposedly more than any US city besides Washington DC. And at night, they are lit up quite dramatically. In the 1970's the downtown area had only one main hotel -- the Hilton, most of which looks out on the Soldiers and Sailors Monument, which is a big (comparable in height to the Statue of Liberty) tower-like structure built to commemorate the civil war. On the top of this monument there is a statue of a woman (Lady Victory) who holds a torch in one hand and a sword in the other. Assuming that the band stayed at the Hilton (my theory could be true even if they didn't) I think Cousins would have been looking at this monument, and I suspect it may have inspired the lines in the song about climbing inside the needle toward the light and the angel whose sword of peace defends the night (Lady Victory). I like to think so anyway - you can decide for yourself whether I'm crazy.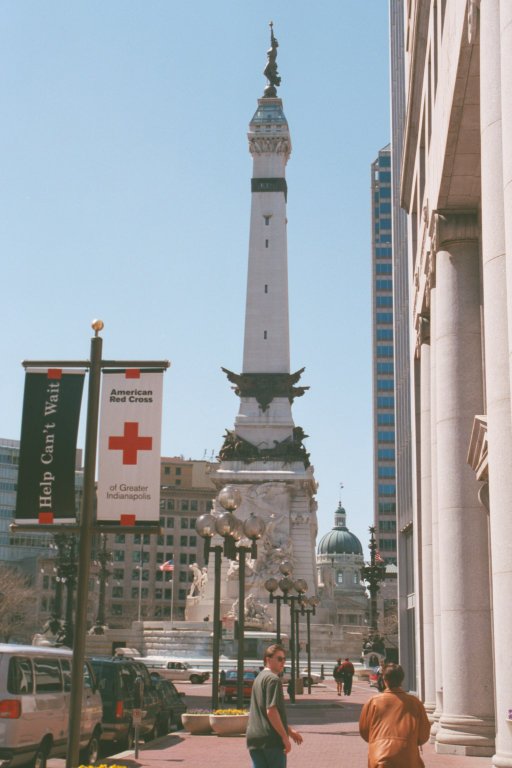 I do associate Ghosts so much with the winter/spring of 1975, being a depressed 18 year old. The album was like a religious experience for me. The other new albums I had that spring that I really liked were Dylan - Blood on the Tracks; Supertramp - Crime of the Century and Jackson Browne - Late for the Sky; but Ghostswas my favorite.

Ken Levine
It was January 1975 and I was in the middle of studying for my grade 11 midterms when the announcer said he had "cued up" two songs from the new Strawbs album Ghosts. This would mark the fourth Strawb album that I had heard in the less than 2 months since I had discovered the group, the first three being Grave New World, Bursting At The Seams, and Hero And Heroine. Talk about overwhelming, the 4 best Strawbs albums in such a short period that it's a wonder I didn't go insane!
Speaking of insanity, I feared that Ghosts would take Cousins and company right over the precipice to which Hero And Heroine had led them, the Strawbs album that exhibited the most flashes of genius, almost too much of a good thing. But from the opening notes of "Remembering", I was reassured that Dave Cousins and company was back on earth and glad to be alive again.
At first I found the title track really did cross the line into the gothic realm, but in a most satisfying way, the alternating light and dark, the massed harpsichords, the mingling of vocal styles and the many instrumental breaks make this one of the Strawbs great epics. Its choral ending blends sweetly with the start of "Lemon Pie", an FM hit where I grew up. Sure it's pop, but how artistic and with a minstrel like quality. "Starshine/Angel Wine" was the sound of the band at its tightest, with a great combination of cello and mellotron and a Clapton like riff and Rod Coombes never played better. I am heartened to hear other "Where Do You Go" fans on this list as I feel it has been unfairly maligned, the "hit" that was the logical followup to "Part Of The Union" but which lost out to "Shine On Silver Sun" on a coin toss! Excellent keys from Hawken and a bit of a Cat Stevens circa Foreigner feel. The liner notes to Ghostscredit the Cat's influence on this tune. There is even a recorder break.
"The Life Auction" demonstrated how the Strawbs could present high drama a la Moody Blues but rock like that band never could. A harsh functional riff ties the tune together with some of Cousins best lyrics and a sweet instrumental break in the middle reminds you that it's the Strawbs as sure as can be.
"Don't Try To Change Me" is one of Lambert's best songs and again features the band playing with confidence and flair, and rocking out. Hawken's "Remembering" is a tour de force, a great induction for meditation. It all makes sense but not in a pat way and leads so well into You and I that it is hard to believe the two pieces were written by different people. Anyone who thinks the Strawbs were not great in the vocal department needs to listen to the final verse of "You And I". When it's finally over and "Remembering" is reprised one wonders what the group can do to sustain the end of the disk and prevent a letdown. In later years they would have to contrast with a hard rock number, but the Strawbs of 1975 knew no such artifices. Instead the choir begins and the definitive version of "Grace Darling" is underway.
The Strawbs circa Ghosts were not only a great progressive folk rock band at the peak of their career, but possibly the most melodic group in the world. One could wish that they had stayed that way or be happy that they attained a level reached by so few, even for a fleeting moment.

Dwight Hodge
I place Ghosts on par with Hero And Heroine, and slightly below their finest albums, Witchwood, Grave New World and Bursting.
One thing for me that puts Ghosts below the earlier records is the production. To my ears, Ghosts is muddier sounding, with the instruments less well defined compared to, say, Bursting, a lovely sounding record. This 'wall of sound' trend continued with later albums, culminating in what I consider to be a sonic disaster, Deadlines.
Great album though, with "Ghosts" and "The Life Auction" particular standouts.

Paul Martland
Ghosts is my favourite Strawbs album. Great gothic songs, great gothic textures and some great experimentation: - the multi tracked harpsichord tape loop that opens the title track, the slowed down spoken into of the life auction and the pitch-shifting mellotron at the end. And of course "Grace Darling" - that choir intro - you won't believe how many people I've converted to the Strawbs, especially those who've only heard the execrable and over aired (Sorry Hud) "Part Of The Union" by playing this album.
On another, but I suppose connected note, I'm constantly disappointed by modern digital keyboard mush. It seems that with a mellotron, organ, harpsichord, piano and moog limiting the colour palette available keyboard players and bands were forced to be more inventive and efficient. Reversed voices on "Hero's Theme"? nowadays keyboard players would have just chucked another pre-set in. That's why it was so great to see Blue at Chiswick with the mellotrons. It wouldn't have been the same with a cheesy digital string patch. I loved the mellotron intro to the Chiswick version of "Blue Angel".

John Graham Smith
I can't add very much to the excellent points already made on this topic. However, the song "The Life Auction" always puts me in mind of a review of a Yes concert I read once which ended something like "if Yes aren't the house band for the Apocalypse then I don't want to be there". Well IMHO if the Strawbs don't get a chance to play "The Life Auction" at the Apocalypse, then I don't want to be there either.