CHAS CRONK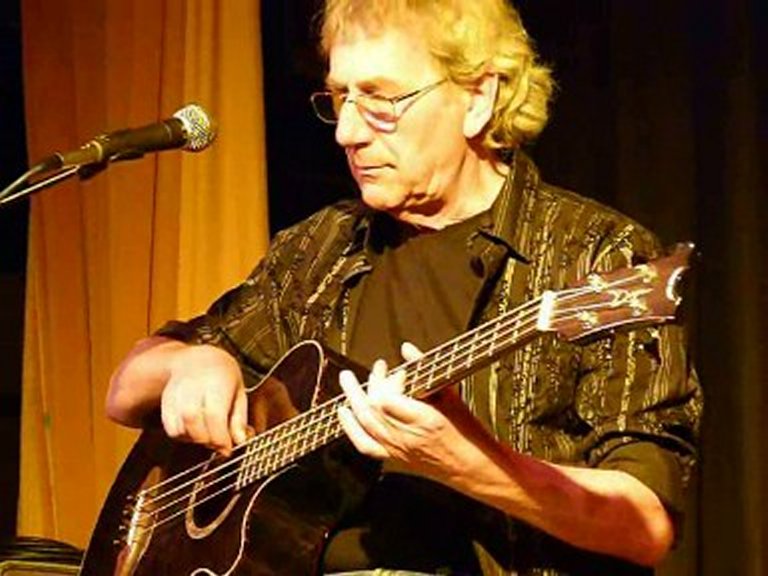 Chas joined the Strawbs in 1973, having previously worked as a session musician, notably on Rick Wakeman's "Six Wives" album, alongside Dave Cousins (who he knew from childhood days - Mrs. Cousins and Mrs. Cronk were well acquainted) and Dave Lambert. Adding high chorus vocals to many of the numbers played by the "US band" in 1973-75 he quickly became an essential element of the line-up, particularly so when for Deep Cuts, Chas joined Dave Cousins as the main songwriting partnership within the Strawbs.
After Strawbs broke up in 1980, after gigs with the likes of Rick Wakeman, Steve Hackett and others, Chas eventually hooked up with Roy Hill to form Cry No More, who scored a hit single in Germany with "Oh Sharon", and, aided and abetted by fanatical almost obsessional followers (both here and overseas) continue to delight select and lucky crowds with occasional concerts.
In 2002 he made a CD of instrumental music - "timeless, spaceless music to chill out to"; Dave Cousins, commented: "Open a bottle of well-chilled chardonnay and put the record on. Forget life in the fast lane, relax and float down stream. I did and it's well worth it."
And of course, with the resurrection of the Hero And Heroine band for 2004's Deja Fou, Chas was back with the Strawbs, and remains there still.
On Brian Willoughby's departure from Acoustic Strawbs, he stepped up to the plate with shiny new 12-string and acoustic bass in hand (plus bass pedals to boot) as the new broom, debuting on the September 2004 UK tour to great acclaim. The addition of his vocals to the line-up makes the harmonies go with a zing.
Since 2004 Chas has remained a key member of the band in both electric and acoustic form. 2021's Settlement will include atrack written by Chas on which he sings lead, and also in 2021 watch for an EP release of 4 of Chas's songs.
See also Cry No More, Lambert Cronk
Back to main Related Bands and Artists page
Album
Chas Cronk - Mystic Mountain Music (2002)
Dawn (Cronk)
Ethnic Journey (Cronk)
Moonwalking (Cronk)
Waves (Cronk)
Mystic Encounter (Cronk)
Free Flow (Cronk)
Reprise (Cronk)
Weblinks